Shop Yoga Mats & Bags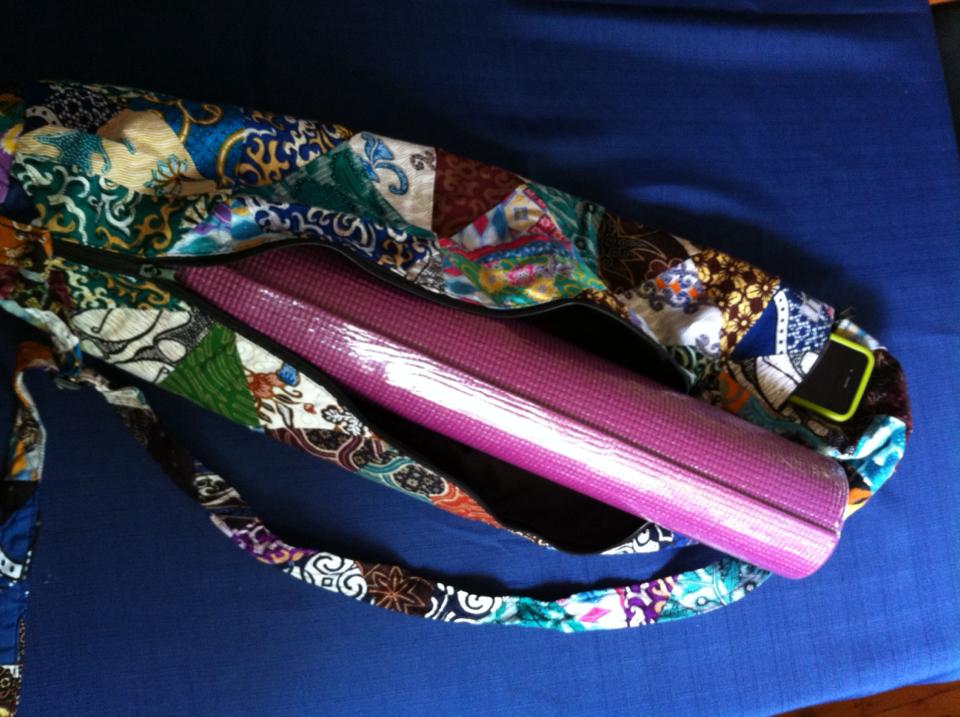 The yoga mat is more than an effective tool of modern day yogis that prevents our feet from slipping us into an unplanned split . The yoga mat is a metaphor for the space in which our minds may experience some relief from the busy-ness of the fast paced world we participate in. The simple act of rolling out a mat can act as a sign to our mind, body and being that we are about to honour ourselves (and of course prevent unwanted slippage!)
When you are on your yoga mat, imagine it is like your very own teleportation device. Create the mental picture of yourself taken totally into the dimension of 'NOW'. This dimension is where all mind chatter stops and you feel a profound sense of relief. This is your sacred space. The space where you no longer need carry your identity of mother, father, sister, daughter, etc. All this can drop away with the meeting of your breath and asanas (the Sanskrit name for yoga poses, not the swear word you may have uttered when you forgot to bring your mat) melding together until all that remains of you is a mere puddle of bliss and contentment. Happy teleporting 🙂
But seriously, we have chosen the mats we sell very carefully to provide you with the best quality as well as being safe for our health and the earth at a very reasonable cost of only $35 each for the heavy duty premium mat or $30 for the lightweight mat.
We will soon have a limited number of beautifully hand made Yoga mat bags from Bali in a variety of patterns and colours.  $15 each or you can purchase the yoga mat and bag together for $40.Pick up only or Australia post at your own cost. Below pic is an example from our last batch 🙂