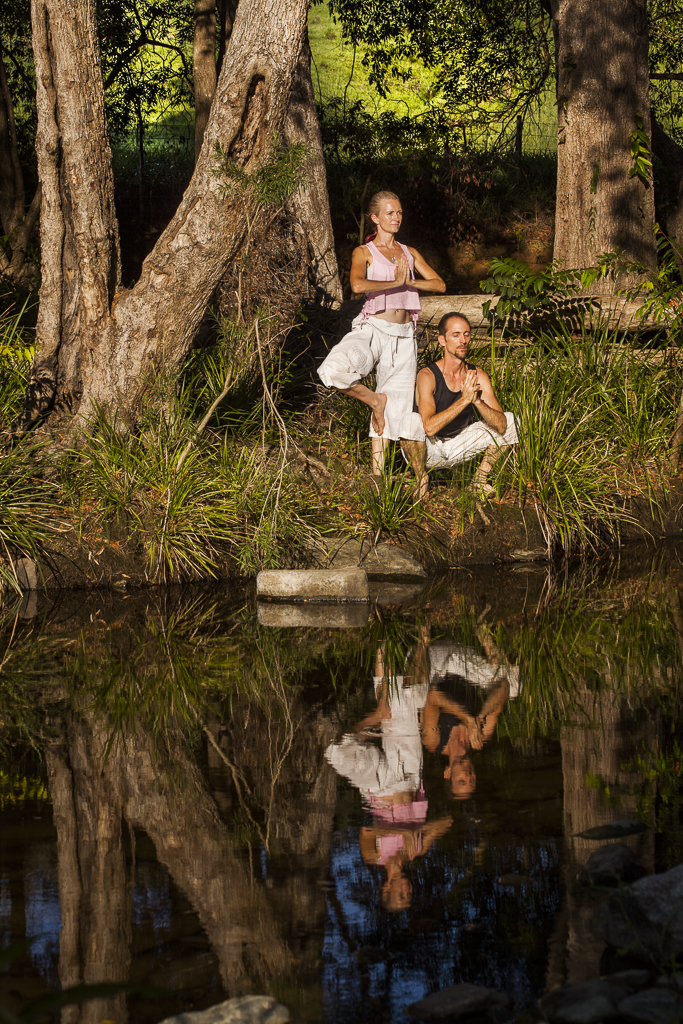 After meeting at a night club dance competition (yes really!) the rest as they say is history, or is that HERstory? Now married 25 years with two adult children and also a third primary school aged latecomer; "Best surprise package ever!", Cedric and Kirsten have enjoyed many adventures together, always growing and even including helping to found the Moreton Bay Birali Steiner School.
Cedric is a LOTE teacher with state education with over 24 years service and happily adapts to work with any age group of children from prep to teens. In the past decade he has completed intensive immersive training to become a Journey Practitioner counselling children to adults and worked with Get Real International as a Presenter and Head Coach for teens.
Cedric completed Yoga teacher training in 2014 after practicing yoga and teaching fitness yoga and dance classes for 16 years.
Kirsten developed a love for good health during her first pregnancy that flowed into self growth when the challenges of motherhood began.
Many years of parenting and teaching various modalities including dance, Yoga, Pilates, women's self growth groups and even playgroup has added and gifted patience, wisdom and the joy of being to her life. She now also is a qualified Health and Wellness Coach with Wellness Coaching Australia.
Their most recent training has been with the Access Consciousness Bars. How does it get better than that?! What are the possibilities?
Together, Cedric and Kirsten ask, "What continuous evolving contribution can we and Youtopia Wellness be, to provide quality, life enhancing and changing contributions through our classes, workshops and retreats?"